Looking to add your own Testimonial?  

Click here

.
---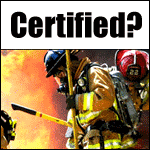 Tom,
I just wanted to share some positive feedback regarding the Confined Space Training that I received last week.
That training session very well may have been the BEST training I've ever received! The two instructors from Meridian were not only highly competent in the subject matter that they were teaching on, but were also highly engaging to their audience. They had a very unique style of delivery that resonated well with me and the whole class. Between their skills and entertaining real-life anecdotes, there was never a boring moment and I really appreciated that. They moved along at a comfortable pace, and had no issues slowing down when needed. I wish all trainings could be like this.
– Mike Micco, CSP, OHST | Safety Engineer, Cornell University EHS
Tom,
Training was great! You did a great job of making the training "real" and keeping everyone engaged. You're awesome at what you do and I look forward to working with you again very soon!
– Andrew E. Chouinard | Regional Health & Safety Manager |NYS Parks, Recreation and Historic Preservation
Finger Lakes Region
I just wanted to say that the training we received from your company helped us with a great stop on a structural fire last month. "Shut The Front Door and Hit it Hard From the Yard."
We arrived on the scene of a house fire and the Delta side was engulfed in flamed from bottom to top and got into the attic. The first Chief on the scene, McLean Chief Kenny Carr did a quick size up and after making sure all occupants were out of the Structure, Shut All the Doors and did a quick 360. I arrived shortly after got the report from Chief Carr and we quickly determined that we could hit it from the yard once the first Engine arrived. We deployed about 300 feet of handline and were able to knock it down with about 1000 gallons of water. After more manpower and apparatus arrived we again continued to do an external attack with Dryden FD's Ladder Truck. Once we felt we could safely enter the structure our Interior Firefighters went in and found no visible flame. We continued to soak down the attic and where most of the fire load was.
The Training we received from Meridian not only helped save the structure but proved that an external attack works wonders. All Departments on scene had taken the same training from you and it truly worked, amazing. Other Departments besides The Etna Fire Department were McLean, Dryden, Varna, Groton and Dryden Ambulance along with the NYSP. Cayuga Heights was on stand by. At the time of this call I was incident command.  Thank You So Much.
– Patrick Brunner, Assistance Fire Chief, Etna Fire Department
Shut the front door training was amazing! The knowledge and new tactics we received were valuable items for our "toolbox". We've already put the knowledge learned into practice and have had great results. Looking forward to having Meridian back to Michigan for another training very soon!
– Firefighter Austin Morgan, Long Lake Fire Rescue, Traverse City, Michigan
Great bailout system training, Meridian makes it exciting and fun. The instructors knowledge and teaching techniques are outstanding. We have used Meridian for both high angle rope rescue and bailout training in the past and have not been disappointed. I have never heard a bad comment from any of our members that have participated in the training, only positive ones. We love it!!!
– Gregory P. Horr, Chief, Dansville FD
Just wanted to tell you that your instructors from Meridian are top notch!  Holy Water was one of the best trainings I have been to in a long time. Kenny, Trevor and Tom were all great!!!! Just wanted to send my thanks to all of them and to Meridian for being top notch! I look forward to many more trainings with all of you.
– Jon Surine, Dryden FD
I want to thank Meridian for a job well done.  The effort you put in your CPR / First Aid  presentation is obvious yielding important information, that is easily retained for potential future use. Again THANKS GUYS!
– Jim Hobart, President, Hobart Stone Dealers, Fingerlakes Stone Co
The Holy Water class is an excellent course to have. I would highly recommend it to any fire dept! We learned a lot from these great instructors
– John Gaden -Danby Fire Chief
Recently, several Hydrologist with the US Geological Survey experienced the Employee Confined Space Training and Rescue Program led by Meridian Instructors Tom Basher and Scott Eaton. The course lesson introduced High Angle Rope Rescue into vault and confined space conditions and provided lessons in atmospheric testing and permit worksheet completion. We left the training feeling confident in all the techniques provided to us and feel, wholeheartedly that these two instructors are true professionals in fire and rescue science and are the best in their field..Thanks!
– Brett Hayhurst, Water Quality Specialist, US Geological Survey
I just want to thank Tom for the "Firefighter Down CPR" class I attended at our firehouse. Certainly was not what I expected. Hopefully I will never have to use the skills I learned, but I am confident if need be, I am better prepared.
– Jeff Mangus – Hector, NY Fire Department
Meridian did a great job with our on site CPR / First Aid / AED training. They were very engaging and did a great job relating the training to our unique operation. We look forward to working with them more in the future.
– Marty Christofferson, EHS, Cargill Deicing Technology
"Shut the Front Door" training works again!The other night we were dispatched for a possible kitchen fire. First arriving unit notified fire control that he had a working kitchen fire. New Hope Car 1 arrived on scene and did a 360 size up and closed all open doors! I arrived just after he did his size up and saw active fire in the kitchen. 1st engine on scene advanced a hand line to delta side kitchen door.From the time the doors were closed and the fire was not getting any air it darkened down quite a bit. We opened the door and hit the area where we had active flames. We used a total of about 200-300 gallons of water. Never saw any active flames again. Fire was suffocated when doors were shut.Fire was contained to kitchen only. No extension. Rest of interior had smoke damage.Just wanted to let you know about the awesome job New Hope and Sempronius FD's did.The training you have provided has totally changed how we attack fire. They saved that structure.Thank you!
– Bill Andersen – Moravia FD
Meridian did an outstanding training session for us on bailout systems. The Instructor's knowledge and abilities to get skills across exceeded our expectations. Definitely will use them again and would recommend them to anyone.
– Gregory Horr, Chief – Dansville Fire Department
I would highly recommend the Annual OSHA Training as well "Leadership Lessons" and "Vent or Shut the Front Door".I would like to thank you for the excellent offerings that you have previously presented to the Livonia Fire Department over the past years. You are an excellent resource and very well respected in the world of Fire Training.Be Safe My Brother and Best of Luck to you.
– Chief Ellis – Livonia Fire Department
Tom I just wanted to say that the "Shut the Front Door" class was outstanding. It does open your eyes to the fact that there may be better ways or other options to attack fires. I would recommend this class to all firefighters, from the rookie to the chief. Whether you buy into this or not, it does open your eyes.
– Chief Pat Merical – Three Towns Fire District
Tom,Just wanted to say thanks again to you and Trevor for coming down for the Mayday Training! Got a lot of positive feedback from the guys. They definitely enjoyed themselves and learned quite a bit as well. Once again thanks, from us here at the Hammondsport Fire Department!
– Nathan M. Buckley, Captain – Hammondsport Fire Department
Last month I was invited to Groton to a class your company was teaching. Scott Eaton was the instructor. I have been meaning to write you since I attended that class: "Vent? Or Shut the Front Door?"That was an absolutely awesome class! Scott did a great job delivering the information and really opened my eyes to how "we have always done it". He really made me think about what we do and why we do it. Several examples he showed throughout the class looked like fires I have been at. We show up, we vent and the building goes from bad to really bad in minutes. I have seen this too many times. The fire service needs to begin rethinking what we do and why we do it. I just wanted to say thank you and I wanted to thank Lt. Eaton! He did an awesome job. I have not stopped thinking about the things he said. Also he provided us places to go to do additional research on our own. Thanks again!
– Bill Andersen, Moravia NY FD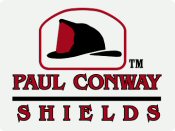 The Livonia FD has utilized Meridian Fire Training, twice this year. 1st experience was in early spring for an Officer's Level Training class which was very well presented and received. At the conclusion of the class, several of our members came forward and stated that the Livonia FD needed to get this guy back for more training. "This guy" was Tom Basher.So I requested his services for our annual day of OSHA Training. Before the class was half over, again several of my firefighters approached me and said the Livonia FD needed to hire these guys again. It was obvious that my members were well informed and respected the presentations by Meridian. I am sure we will be securing more training opportunities through Meridian in the future.As a Chief, we are always looking for that next training opportunity for our members. Something that will get them fired up and involved. May I make this suggestion, hire these guys – Meridian Fire Training, at least once. My bet is that you to will have them back, to keep your own members engaged and excited about training. Train Often, Train Hard, Be Safe
– John Ellis, Chief Livonia FD
We hired Meridian to teach our RIC/RIT some techniques, based on our successful OSHA class with them last March. Our crew was extremely receptive, to what I like to call, their in touch with "reality" teaching practice. Tom and Trevor will be serious, but realistic, and fun!They brought props for the famed "Denver Drill", which we are planning to build and match. They also brought new techniques with a backboard into play, which was new to ALL of us! Very successful and very fun! Tom and his crew are already hired for our OSHA Class this year and we will be requesting them again for another RIT drill with neighboring Dept's joining in.They are top notch!
– Captain Chris Batzel, East Avon NY Fire Dept.; Firefighter, City of Rochester Truck Co. 2
Thank you very much for coming over to do the CPR class for us. Everyone loved it! One girl said she doesn't want to take a class with anyone but you from now on! Thank you again!
– Marie Snell, Cayuga Family Medicine, Ithaca NY

If you are looking for a training company to just come to your Fire Department to merely satisfy your training requirements, this is not the company for you.If you are looking for a company to train your Firefighters by using hands on, real life training scenarios that push your Firefighters to their limits and if you are an Officer that is concerned for the safety of your Firefighters, then Meridian IS the company that you are looking for!I would like to personally thank Tom and his staff……you are a credit to the Fire Service!
– Captain James K. Langler, Sempronius Fire Department
As always, thank you for an awesome training session. Each year's class is so important…they need the refresher, they enjoy the class, and it is nice to have you gently encourage them to try new things each year. You guys are the best! Have a safe season! I'm sure I'll see you guys in my travels.
– Kathie E. Notarfonzo, General Park Manager, NYS Office of Parks — Finger Lakes Region
Tom, Thanks for the CPR instruction, it was a great class, fast and professional. We hope to have you come back for another class, thank you again for sharing your knowledge with us.
– Herb Sheffield, Stork H&E, Ithaca, NY
We liked the classes so much we would like to book you again for next year, and we would like to do with our sister company, Southside FD. People had nothing but good things to say about the class and we all enjoyed it. Thanks again and be safe out there.
– John Hickey, Asst Chief, Campville FD, Endicott, NY
Thank you for a very informative OSHA class. We have always done them as part of our weekly training but this year we decided to try something different and hire Meridian to do it.I was very impressed with the course. The way you designed it is extremely beneficial to firefighters. Many times it pays to have some new blood teach, the firefighters can get tired of the same department personnel teaching week after week.Again Thanks for a great job. I know we will have you back.
– William J. Palmer, Sr., Fire Chief – Ovid, NY FD
Tom, I just wanted to send a quick note to say Thank You for scheduling us so quickly on such short notice. I understand that you fit us into your already full schedule. We are very grateful not only for this, but also the price.Several of the staff members present that evening had said that your presentation style was refreshing. They feel they received the practice and information in a relaxed, yet energetic atmosphere conducive to their learning styles.Thank you again. Looking forward to working with you in the future.
– Desiree Dobbin, RN, Guthrie Endoscopy Center

I received great feedback on your training capabilities… and my guys are very picky. They liked the fact that you didn't talk down to them… you were clear and direct with your instructions without over kill. They also said it was the best training class they've had this year and we average two training classes per month so great job!We'll be seeing you again.
– Cindy Green, Vapor Stone Rail Systems, Plattsburgh, NY
Tom Basher and the rest of the Meridian Instructors are top notch. They deliver real world training that is relevant and direct. We recently conducted the National Fire Academy's "Calling the Mayday" class with two other neighboring departments. I can't speak for the others but the crew from Genoa FD learned pertinent skills that could save lives some day.Thanks for a great class Tom!
– Jon Marcotte, Captain, Genoa Fire Department
You guys did an AWESOME job with the class! I was very pleased with how it went and most of all by the positive feedback the crew gave me afterwards. We will definitely be in touch to have you guys back!Have a safe summer…enjoy!
– Kathie E. Notarfonzo, Employee and Patron Health, Safety and Emergency Management – Finger Lakes Region
As always, you did a great job. You seem to know how to "read" your audience and explain things at a level they can relate to and remember. I'm sure that we'll be seeing more of you in the future.
– Doug Keefe, Chief, Speedsville Fire Co Inc

I just wanted to offer some feedback. The people from Meridian Fire Training who did the CPR & First Aid class were really great instructors (Tom & Ken). I have taken more than 20 of these courses over the years and even taught some of this material before. I was really impressed with their knowledge and materials. I would highly recommend them.Thanks for setting it up.
– Amelia Massi
Instructor Ken Thompson did a great job! We did not expect anything less. He taught more common sense real world stuff not and so much of looking at road signs like in other classes. Class after class I hear members talk about how much they enjoy your training. I even hear it after a "classroom only" nights.Thanks.
– Pat Merical, District Chief, Three Towns Fire District, Cayuga County, NY
In a nutshell Basher as a Fire/Rescue instructor is a home run. Meridian has produced programs out of the box to provide the knowledge needed for both the everyday and the rare and unique incident responses. If your municipal or industrial department is searching for the training offered by Basher & company I would recommend you contact them.
– Pete Rizzo, Captain (retired) Rochester NY FD, President Tech Rescue Corp.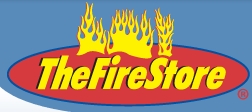 Last week I finally had the opportunity to make my first primary search and attack in extremely smoky conditions. I did what I've been trained to do, and we saved the house, saved the dogs, and all went home. I got to see smoke coming from the attic and the fire turned out to be in the basement! Just like you said it could. The necessity of staying low, the enormous difference made by ventilation, and a whole lot of other stuff you've talked about but which I hadn't gotten to see for myself yet. Saw some other kinds of stuff, too, going mutual aid the night before that fire. People not wearing all their gear, including officers. One was doing overhaul without SCBA, pausing to have coughing fits, and then going on like that was normal.I got to grab an air pack only to find its low pressure hose entangled in the straps of the pack next to it.I got to see why you don't have two attack lines across from each other pushing the fire all over the place, and what happens when you have water supply issues. Thanks for doing things right instead of half-assing them, and insisting that people you train do likewise. Apparently not all instructors or officers do that.
– Firefighter, Danby Fire Department
Just a quick note to thank you SO much for the wonderful presentation you did for our Welliver McGuire folks on Wednesday, October 17th in Montour Falls! It was very educational to actually use an extinguisher. I have been associated with the Bath Fire Department (thru marriages) for the past 40+ years, and fortunately never had to use one before! We had a lot of positive feed-back from our folks so – Thanks again!
– Marie Francisco, Director of Safety Administration, Welliver McGuire Inc., Montour Falls, NY
Since my Fire Fighter 1 training, all the way to our current monthly trainings, Tom Basher has shown devotion to teaching all of his students. The encouragement he has given me has provided me with much more confidence and assurance that anything is possible. Thank you for giving me the strong ability to handle situations with proficiency, skill, and technique. Thanks for everything. You have definitely impacted my life, because I am a much stronger person. Thank you for being a "tuff cookie".
– Christie Nickles, Interior Fire Fighter, Newfield
Tom, we would like to thank you for the Chimney Fire Training you gave us in the Fall. We had not had a chimney fire in five years and then we got one on Jan 2nd. Having the training fresh in every ones mind, the call went very well. The fire was extinguished and cleared out in just one hour. We really appreciate the knowledge you bring to our Fire Dept. We look forward to seeing you for the next training.
– Josh Nalley, The Office of the Chiefs Genoa Fire Dept
We have had 2 structure fires this month in the town of Newfield. I wanted you to know that both fires were extinguished in a timely manner with as little damage to the residences as possible. I want to thank you for what you have taught my folks in the Company!!! I have seen a marked difference in their skills and fire ground operations and believe whole heartedly that your trainings are 100% the reason for this improvement. I am the proudest Chief in the world right now and I owe it to you for the training and to my firefighters for their eagerness to train. They are professionals!
– Chief Kevin Wall, Newfield Fire Co, Newfield NY 14867
Tom,On the behalf of the membership of the Genoa Fire Dept, we would like to thank you for your time and knowledge you have gave us. Although you are there teaching us very important techniques, you really make it very fun and keep the interest alive. As you know we are a small Dept. that run very few fires, but with the trainings you have done for us it has put the basics back into are minds preparing us that much better for the next time are pagers trip for a fire. Thank you very much and we will be seeing you again.
– The Office Of the Chiefs, Genoa Fire Dept. Genoa NY
Newfield is a small rural Fire Company who is blessed with top of the line equipment. We have excellent support of our community and strive hard to provide the town and village of Newfield with above average fire and EMS services. In reality, we have failed to provide our members with the proper training on a regular basis for several years. This problem is all to common in the volunteer service and is in dire need of being addressed. I have chosen make the commitment to my Company and bring in the professionals. Firefighting expert Tommy Basher made this happen and has dedicated his time and effort to me and my members to ensure safe, accurate and uniform training standards for us to follow. My membership has very much enjoyed the training schedule he drafted and he has earned the trust and respect of the entire Company. His teaching skills speak for themselves and the participation of all levels of Firefighters is amazing. I have not seen an outpouring of members in the Newfield Fire Company willingly and eagerly attending training on a regular basis. As the Chief, I am confident that with the training Tom and his fellow instructors are providing, Newfield will join the ranks of being a well trained and respected Fire Company. The answer to an age old question… "How do we recruit and retain members?", is simple "Meridian Fire Training Solutions"!!!! I want to thank Tom and Meridian Fire Training Solutions for meeting and exceeding all my training expectations!!
– Chief Kevin Wall, Newfield Fire Co, Newfield NY 14867
Tom,
Just wanted to say thanks. I finally got my first reasonable non-training fire experience today and although there were skills I should have performed better, you and the Academy seem to have done a very good job training me. I confidently went in today and pulled ceiling and later vented two windows all the while keeping my head about most importantly not forgetting absolute essentials like keeping track of my partner and building escapes. You're a very good teacher and I much appreciate what you do for all of us: me, Cayuga Heights, and the rest of the state.
– Joe Palin, NYS Academy Graduate RFFT 2005-1, Firefighter Cayuga Heights Fire Dept
As the Chief of the Cayuga Heights Fire Department I have known Tom Basher for several years and admired him as the best fire instructor I have ever met. Tom personally trained almost every member of my fire department. When he told me that he was starting his own company to teach fire classes that are not offered by the state I was very excited. Meridian seemed to me to be the solution to our problem of getting great fire training at the station, offered by qualified and trained instructors, when we need it at an affordable price. The basic firefighting skills taught at Firefighter One and Survival and FAST need to be followed up with further training to keep the skills sharp. Meridian meets this need.When he offered up the Large Area Search Class, to meet the obvious need for this specialized training, I immediately signed up my entire FAST team to take the class. After an entire day of training my firefighters walked away dog tired but smiling and patting each other on the back for doing so well by the end of the day.Tom and the instructors at Meridian Training Solutions are all well qualified and trained instructors. The classes they teach to our department keep firefighters captivated. This company offers departments the opportunity to get great training at an affordable price.
– George Tamborelle, Cayuga Heights NY Fire Department Chief