NFPA 3000 – Active Shooter/Hostile Event Response (ASHER) Program
---
Description: 
NFPA 3000 is a new standard for an active shooter/hostile event response. It was developed to address aspects of the process, from identifying hazards and addressing vulnerability to planning, resource management, incident management, incident management at a command level, competencies for first responders and recovery. This class is a lecture format/classroom training to explain the standard to all within the emergency services and to see how your agency may want to proceed for the future.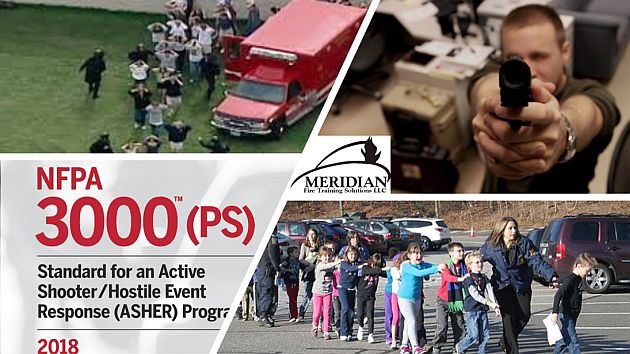 Audience:
All Emergency Responders and Leadership.
Course Length:
Three (3) hours
Don't see what you are looking for? Request a course topic and our instructors will design a course with your needs in mind. Contact us today, and tell us what you would like to see.