Fire Service Code of Conduct Course
---
Description: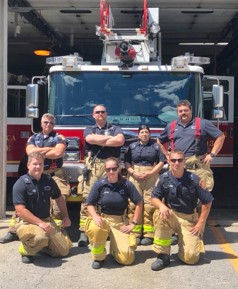 When you joined this Fire Department, you took on an awesome responsibility!
Firefighting is a dangerous enough job without having to deal with the social issues of our day. This class combines the Sexual Harassment and Workplace Violence classes with the Social Media for the Fire Department to create a Code of Conduct class that all emergency responders should experience.
State mandated annual training on preventing, recognizing, avoiding and reporting sexual harassment and workplace violence is required of all your members. This class will awake people to the threat of workplace violence and the need for a local risk assessment and mitigation of possible problems as well as define and give examples of sexual harassment around the fire house and give examples for dealing with these difficult issues as well as proper social media etiquette in regards to the Fire Service.
How you act and react in the fire service can have far reaching consequences.
New State Laws went into effect in 2018. Make sure your organization's membership and leadership is up to speed and compliant!
Audience:
All Firefighters, Line Officers & Company Leaders
Course Length:
Three (3) hours
Don't see what you are looking for? Request a course topic and our instructors will design a course with your needs in mind. Contact us today, and tell us what you would like to see.