Public Education Course
---
Description: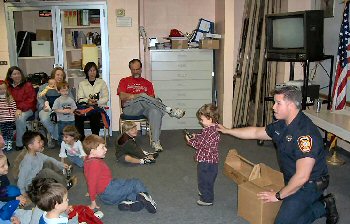 The education of children in fire safety is an awesome responsibility! Whether it is a station tour, an open house, or a fire safety lesson delivered at school, what you tell them has long lasting effects. This class is designed for firefighters who will be doing pub ed, and can also be delivered by our instructors to your home school or daycare. Children remember what the firefighters tell them. With the brief time allotted to the Fire Department by schools, make sure your people are delivering the right message!
Audience:
All Firefighters / Home Schools, Daycare
Course Length:
Three (3) hours
Don't see what you are looking for? Request a course topic and our instructors will design a course with your needs in mind. Contact us today, and tell us what you would like to see.