First-In Driver:  Street Smart for the Driver / Pump Operator
---
Description: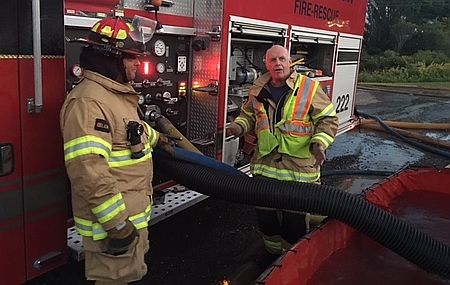 This program will focus on three key areas that will produce success for engine drivers / operators:
1. Set Up for Success – How to prepare the engine at start of shift / or weekly check
2. Placement and Positioning – Smart locations for you and other apparatus en route
3. Fast Water on the Fire – With tank to pump operations, along with considerations for supply options such as dual pumping and relay operations.
The program also includes troubleshooting and some tricks of the trade.
Audience:
Drivers of Emergency Vehicles
Course Length:
Three (3) hours
Don't see what you are looking for? Request a course topic and our instructors will design a course with your needs in mind. Contact us today, and tell us what you would like to see.