Learn CPR / AED – for the General Public
---
Description: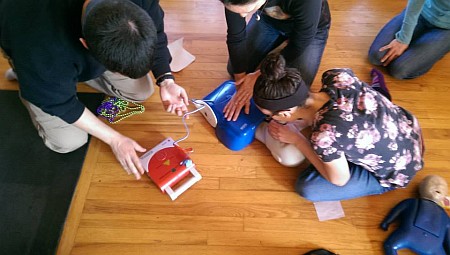 Learn real world CPR from people who have actually done it! Delivered by instructors that can teach and explain this life saving skill in a way everyone can understand. This course teaches CPR skills for helping victims of all ages; infant, child and adult. It covers the signs of a heart attack, rescue breathing, CPR and choking. The use of an automated external defibrillator (AED) is covered as well.
– We will come to you. We can deliver the CPR class at your home or office. We will work around your schedule –
Audience:
This CPR class is for the average person who may need this life saving skill for their job, sport, recreation activities or just to know how to perform it. This is a must have course for all adults!
Course Length:
Four (4) hours
Don't see what you are looking for? Request a course topic and our instructors will design a course with your needs in mind. Contact us today, and tell us what you would like to see.