Advanced Rural Water Supply Course
---
Description: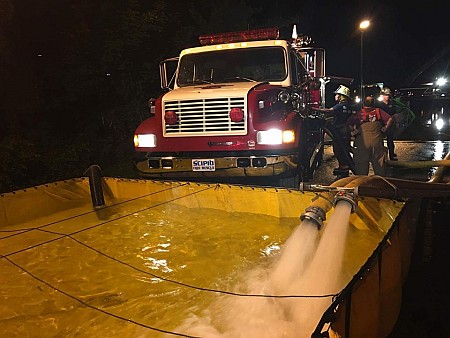 This practical, hands on class brings students together with mutual aid partners to learn the challenges of tanker shuttles, relay-pumping operations, drafting from a multiple drop-tank set up and other methods to provide sufficient water for the fire attack. This one night class will refresh the water supply skills you have and add new tools to the box!
Audience:
All Rural Fire Departments
Course Length:
Three (3) hours
Don't see what you are looking for? Request a course topic and our instructors will design a course with your needs in mind. Contact us today, and tell us what you would like to see.